Warehouses are vital in many industries, including manufacturing, logistics, and consumer goods. They are essential for companies that deal with inventory management, distribution, and storage. Building a warehouse can be a significant investment for any business, and it's important to understand the costs involved before embarking on the project. In this blog, we will explore the various factors contributing to the cost of building a warehouse.
Location
The cost of land and labor varies depending on your region, state, or city. For example, building a warehouse in a rural area may be less expensive than building one in an urban area. The national average cost ranges from $20 to $60 per square foot. However, larger cities such as Portland and Seattle can cost as high as $200 per square foot.
Project Size
The project size will significantly impact the overall cost. Larger projects require more materials, labor, time, and factors that increase the price. The average cost for a 50,000 sq. ft. warehouse can range from $750,000 – $1,000,000. A smaller 10,000 sq. ft. build averages $125,000 – $200,000. 100,000 square foot and greater warehouses are considered large and cost a staggering $6,000,000. Manufacturers and wholesalers typically use larger warehouses.
Site Preparation
The site preparation cost includes grading the land, excavation, and utilities installation. The cost will vary depending on the size and complexity of the site preparation required.
Permits and Fees
Before building a warehouse, several permits and fees are required, including building permits, zoning permits, and environmental permits. These fees will vary depending on the location and warehouse size.
Type of Warehouse Construction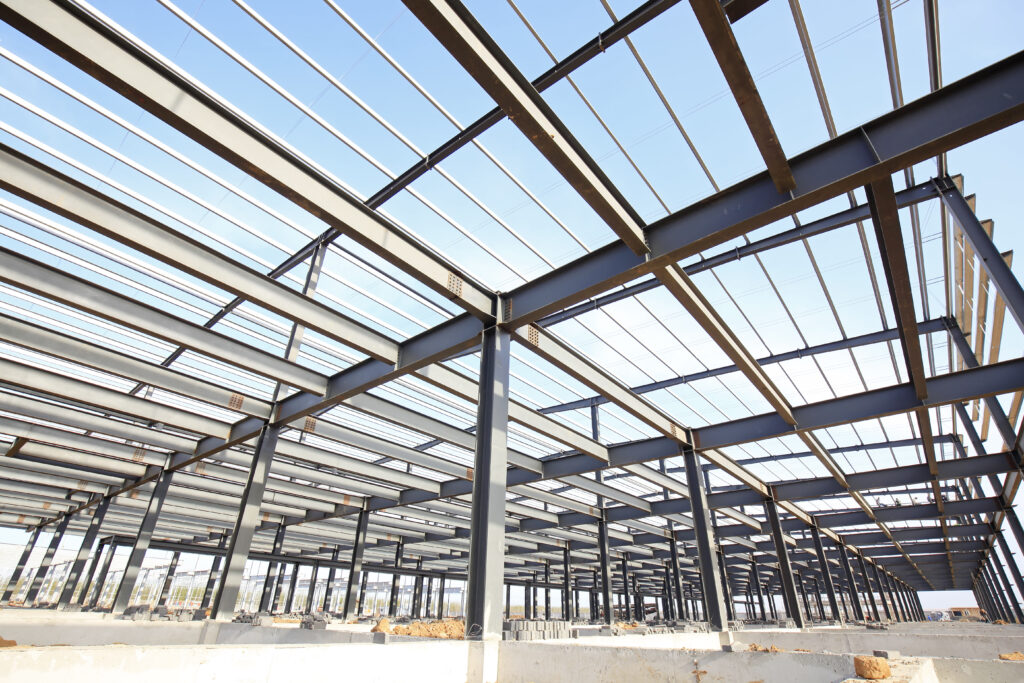 The type of construction used for the warehouse can also impact the cost. Several construction methods are available, including pre-engineered metal buildings, concrete tilt-up, and masonry construction. Each method has its advantages and disadvantages, and the cost will depend on the chosen method.
Deciding which building material type is important for both the initial investment and upkeep. Steel used to be considered the most expensive material type. But, in the wake of skyrocketing cost of lumber, steel is one of the most common materials for warehouse buildings due to being energy-efficient and durable. However, the cost of materials can greatly fluctuate. Likewise, the roofing choice can greatly affect the overall cost to build and maintain over time. Below is a breakdown of the most common warehouse roof types by cost.
Metal roof: $10–$20 per square foot.
Asphalt shingles: $4–$6 per square foot.
Concrete roof: $3–$5 per square foot.
Intended Use
A warehouse that stores non-perishable items will have different needs than one that requires items that need a temperature-controlled environment. A site used for manufacturing or distribution may need additional electrical, interior layout designs, and other considerations that increase the overall cost.
Utilities
Utilities such as electricity, water, and sewage are essential for any warehouse. The cost of these utilities will depend on the location of the warehouse and the availability of these services.
Interior Finishes
The interior finishes of the warehouse also impact the cost. These include lighting, flooring, and insulation. Concrete is a common floor finishing. However, other options may be more viable if a design requires special features. Energy-efficient lighting is not only preferred but required in some areas. Energy-efficient lighting and materials can lower overall maintenance costs.
Building a warehouse is a significant investment for any business, and it's essential to understand the costs involved before embarking on the project. The Division 9 Commercial Construction team can answer your questions about building a warehouse. Contact us today to help build the right warehouse for your needs.