Shopping malls have been a key component of the retail industry for over 100 years. With the rise of e-commerce, malls remain an important gathering place for people who want to experience shopping and entertainment. However, creating a shopping mall construction plan is a challenging task. This process involves a significant amount of research, planning, coordination, and execution.
In this blog, we will outline seven essential steps involved in creating a shopping mall construction plan.
Site Selection and Analysis
Location is everything regarding any real estate purchase, especially in the retail industry. Not only does the location need to be close to populated areas, but it also needs to be in the right market. During the site selection, the developer, architect, and visionary will weigh the proposed land's pros and cons. The site analysis will examine zoning, soil type, and other environmental concerns. It will also look at population demographics essential to attracting the right retail and entertainment tenants. Building on the wrong type of land or in an area with special ordinances can deter potential investors and retailers.
Design and Vision
The right land can majorly impact the overall design of a shopping mall. The lot's size will determine the building's size and consider the customer's needs, including parking, pedestrian and public transit access, and safety. The mall's layout should also consider the location of anchor stores, specialty stores, food courts, and additional entertainment, such as movie theaters.
During the design phase, the architects will work with the customer to bring their vision to life in drawings and 3D models. The design phase for a large-scale project like a shopping mall can take several months with multiple rounds of revisions. This phase is crucial to the project as it can help bring in early investors and store renters.
Financing and Budgeting
The financing and budgeting step is critical to determine the project's feasibility. The budget should include all costs associated with the construction, including land acquisition, permits, design, and construction. Other considerations to include in your budget are marketing and a contingency budget to account for any potential unoccupied storefronts.
After finalizing designs and costs, the next step is securing additional funding. Large commercial properties used for retail and entertainment can be a lucrative opportunity. Obtaining early funding will help bring the project one step closer to reality. Having additional capital can also help retailers feel secure that you are willing to invest in their location's upkeep, security, and safety.
Permits and Approvals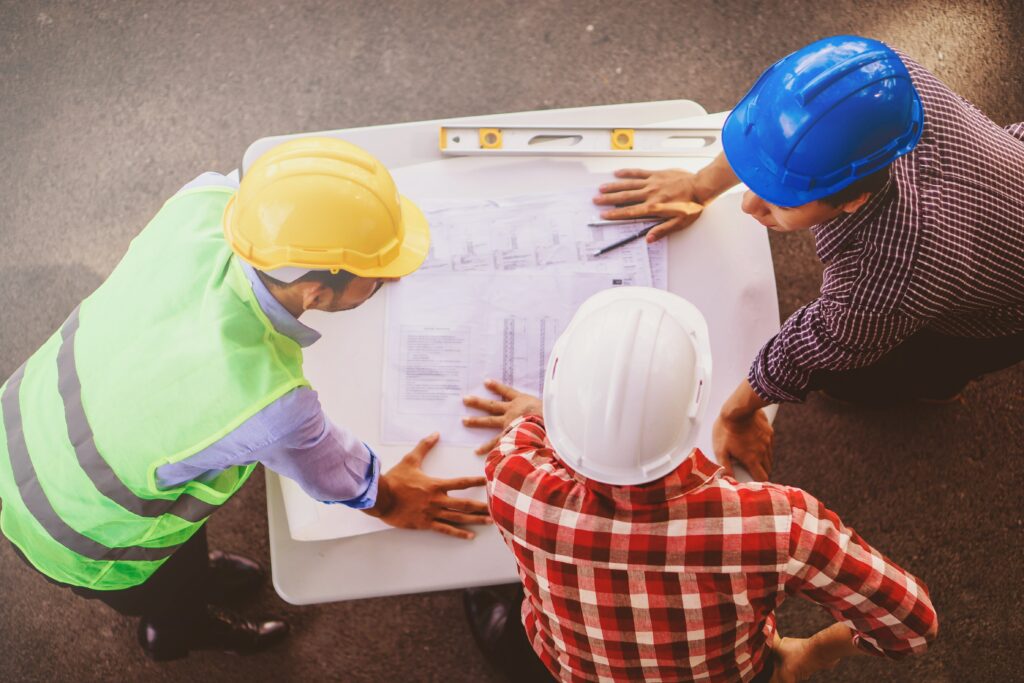 ---
Before breaking ground, the next step is to obtain the necessary permits and approvals from the local governing authorities. This step involves obtaining a construction permit, environmental permit, and other regulatory approvals. Additionally, you will need insurance coverage before the project starts. Depending on the provider, you may need coverage for the project, materials, workers, and land.
Construction and Project Management
Shopping mall construction can take months to a year or two to complete. During this time, the project manager can help ensure everything runs smoothly. It is important to vet your project manager and choose one with experience in large-scale and preferably retail/shopping mall construction. An experienced project manager can greatly improve the flow of the project. Commercial construction involves many elements, including site preparation/excavation, foundation work, framing, electrical and plumbing work, and finishing.
Tenant and Store Selection
In some cases, tenant selection can begin during the construction phase. Larger retailers may want or have specific requirements before agreeing to sign a lease. Regardless, most tenant selection begins once the building is complete. This step involves negotiating leases, selecting tenants that fit the mall's concept well, overseeing the store build-out process, and advertising.
Some retailers may work with the original builders to design a storefront to their specs. At the same time, franchises may be bound to work with specific crews that are trained according to company policy.
Marketing and Grand Opening
Once stores are selected and occupancy reaches satisfactory capacity, the final step is to market the shopping mall and plan the grand opening. While there may have been buzz build-up as soon as you break ground, the big reveal will require much more planning. The final marketing campaign should be designed to attract customers and create buzz around the mall's opening. The grand opening should be well-planned and executed to ensure a successful launch. It may include collaborating with tenants to help promote their specials and giveaways for the big event.
Creating a shopping mall construction plan is a complex process that involves many steps. It requires careful planning, coordination, and execution. Following these essential steps and working with an experienced team like Division 9 Commercial Construction, you can create a successful shopping mall that will attract customers and provide a unique retail and entertainment experience.