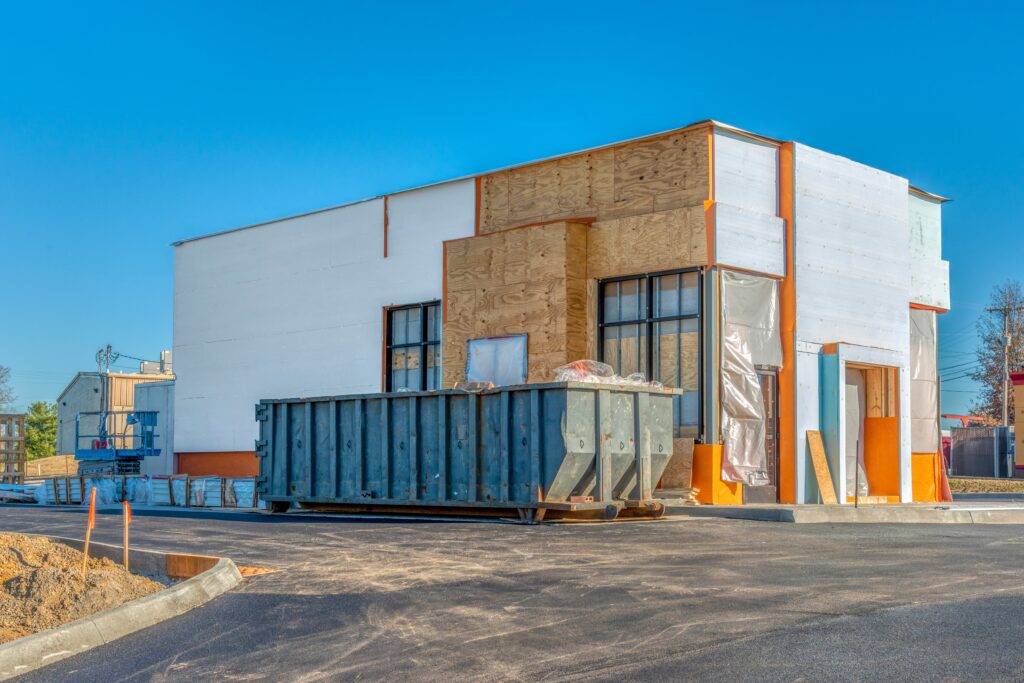 Restaurant construction is a unique industry. There are many classifications and styles of restaurants. Each is unique to their category and whether or not they are a franchise or independently owned. In this blog, we will break down the most common types of restaurant construction and popular design choices as well as provide a construction checklist to help choose the best team for the construction of your restaurant.
Restaurant Construction Checklist
Find a specialized restaurant construction team.
Make sure they are experienced with the type of restaurant you want and that they can accommodate franchise specifications and regulations if you are operating a chain restaurant.
Choose the right location.
Restaurant location is very important, especially if you want to offer a unique restaurant. Do your research on the area and whether or not your restaurant style makes sense based on the demographics. Additionally, you want to make sure you choose the right space that has
adequate space, foot traffic, utilities, and accessibility.
Review Your Lease With an Attorney
With commercial construction, particularly restaurants, you want to ensure all utilities are sufficient for your needs. Is there enough electricity for special lighting and electronics? Can gas lines be moved to accommodate cooking equipment? What changes to the layout are allowed? These are all important questions to consider when choosing a space and reviewing your lease.
Learn About Building, City, and Regulatory Codes
If your restaurant has special building needs, make sure they comply with all local codes. Certain needs like outdoor and patio dining and entertainment, liquor licenses, parking, and more are all subject to different regulations regardless of the type of restaurant you want to build.
Design to Your Style and Restaurant Type
Create a design that suits your restaurant type and factor in your specific customer needs. Ask your construction team if they have experience creating restaurants with similar styles. It is also important to ask if they can work with special materials you may need.
Common Types of Restaurants
Fine Dining
Fine dining restaurants offer a unique and more upscale guest experience. As the name suggests, fine dining offers patrons the finest in food, service, and atmosphere. It is also the highest-priced type of restaurant. ​Fine dining restaurant decor is typically unique, even if they are part of a franchise.
Fast-food
Fast food restaurants account for over 200,000 locations across the US, making them the most common restaurant type. Fast food service attracts customers for its speed, convenience, and affordable prices. Fast food restaurants are typically chains or franchises. Their design needs must follow certain corporate business standards. The initial costs of franchising are more expensive than opening an independent restaurant.​​
Casual-Style
Casual-style dining offers a more relaxed atmosphere than fine dining. These restaurants offer sit-down service, so they typically need a more open and spacious floor plan. Unlike fast food, they require full kitchens, which may also require special construction needs. While there can be casual-style chains, there tend to be many independently owned restaurants, making their construction needs more unique.
Bistro-Café
Bistros are not just for little quaint towns in Europe. Bistros and cafés are very popular in all types of towns across the US. They are known for their intimate, relaxed atmosphere with counter service. Many include quaint inside floor plans and are known for their outdoor seating. It is common to find them on street corners or within strip malls. While their floorplans tend to be smaller, they often require spacious baking kitchens, upgraded electricity to handle specialty coffee and baking equipment, and more.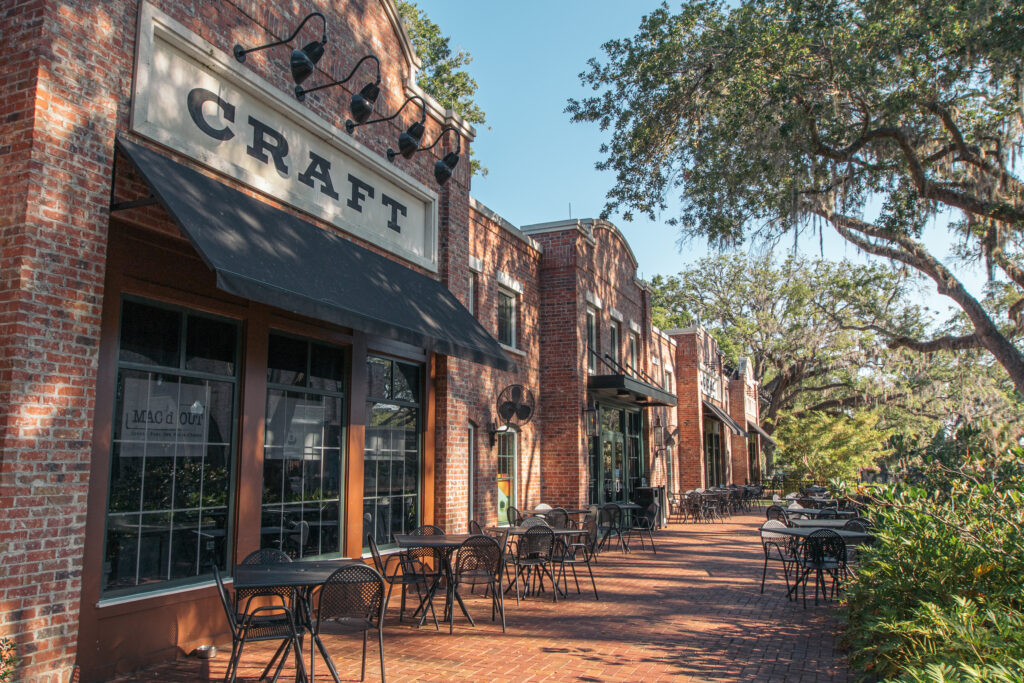 Bar/Brewery
One of the most popular styles of restaurants is bars. Bars can be found throughout nearly every North American city and town. Additionally, craft breweries have also become increasingly popular in recent years. Bars and breweries are unique in design, with spacious floorplans that can accommodate large crowds and tables. They tend to have higher electrical needs to accommodate an excessive number of TVs and refrigeration for beers and other specialty drinks. Breweries often also need large spaces with special venting to accommodate their massive equipment. Construction can be more demanding due to their special project needs.
Pop-up
Pop-up restaurants are trendy, themed restaurants that tend to change or move locations more frequently than any other type of restaurant besides food trucks. Pop-ups are notorious for taking over vacant and unique spaces in highly populated areas. They require fast construction times with very unique decor. The allure of the pop-up restaurant is the minimal investment of time and money.
The restaurant industry presents various construction styles and designs, each catering to different dining preferences and atmospheres. From fast food chains with efficient layouts to upscale fine dining establishments with elegant and luxurious designs, there are diverse options available to create unique restaurant spaces that Division 9 Commerical Construction can help build. By understanding the different construction styles, restaurant owners can choose designs that align with their target audience and desired dining experience, ensuring that the ambiance and aesthetics perfectly complement their culinary offerings.